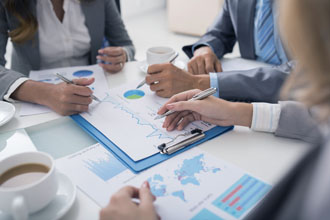 Working For You
Bring us in for
Coaching

or 

Project Work
Coaching
What would you like to discuss?
For vendors and resellers, I am here to listen and to help you with your channel questions and issues through pay-as-you-go services with no up-front contract. Coaching assistance is structured around your needs.
Help for the Vendor (Emerging & Mature Businesses)
Making the decision to build – or not – an indirect sales channel
Revamping an existing program / Program assessment
Partner profiles, recruiting, and retention
Vendor – Partner relationship
Working with the internal direct sales team
Hiring a Channel Account Manager
Anything channel that is on your mind
Help for the Reseller Partner
Making the decision to partner with a vendor – or not
Vendor – Partner relationship
Working with the vendor and their expectations
Engaging the Channel Account Manager
Any channel topic or situation you would like to discuss
With Coaching, you can pay online with your credit card.
View Rates & Pay Here >
Project Work
Action and results oriented strategies and practices designed specifically for your needs.
Managing your relationship between vendor and channel partner to increase sales revenue.
Outsourced channel development and management for the vendor
Program development & maintenance
Partner management
Channel recruitment & retention
Geographically-based channel growth
Business plans, Analysis tools, Legal documents
Consulting services on profitable alliance programs for the reseller
The right vendor for your business
Evaluating new channel programs
Re-evaluating existing channel programs
Developing a successful partnership with the vendor
With Project Work, you can request a proposal that fits your needs.
Request Proposal >