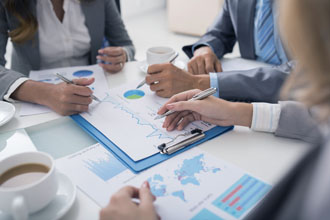 Managing a channel program can be like setting sail into the ocean. Things seem calm and predictable at first, but can quickly turn into dark and dangerous waters. Without the proper boat, navigation tools, and experienced captain, you could be in trouble. For almost 20 years, DLH Services has successfully chartered these same waters.
High tech companies of every size are finding they must do more with less, which means they need more sales reps to sell their products and services but cannot afford to hire the numbers required for adequate coverage in their sales territories. There are cases when a direct sales group is still desired, but the trend is towards indirect sales teams. By partnering with other organizations interested in selling your products, you are able to expand your reach and touch more customers.
So how will your product or service advance the business objectives of your channel partner? What will you do about channel exclusivity, training, implementation, pricing, and marketing support? Here's an overview of our proven services designed to maximize your channel sales – and grow your bottom line.
Channel Program Development & Maintenance Services
For new and existing channel programs.
Strategies and tactics based on the needs and goals of the vendor.
Program creation, implementation, and management.
Channel Account Manager training and mentoring.
Channel Partner Management Services
Strategies and tactics for mutually profitable relationships with new and existing channel partners.
How to manage channel partners to success.
Channel marketing and incentive programs.
Temporary Channel Account Manager services.
Channel Recruitment & Retention Services
Geographically Based Channel Growth Services
Business Plans, Analysis Tools, Legal Documents
How Can We Work For You?
Retainer > Contract for ongoing or project-based consulting
Coaching > Pay-As-You-Go consulting with no contract needed
Are you considering selling your products through the channel but don't know how to start? Or do you want to revamp an existing channel program? DLH Services has the expertise, knowledge, and relationships to help you develop the right program for you – one that will increase your revenue and margins. Contact us today to schedule a free 20-minute consultation to discover how.