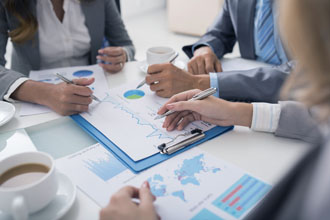 Are you considering a hot new technology to resell, but are afraid the vendor is not going to support you? Or, are you simply looking for new alliances? Either way, DLH Services has the expertise, knowledge, and relationships to help you increase your business.
New Channel Program Evaluation Services
Helping you to evaluate new programs you are being asked to join.
Ensuring the product is a good fit.
Researching the offer.
Negotiation coaching.
Determining your expected return on investment.
Existing Channel Program Evaluation Services
Re-evaluating existing channel programs.
Are they a good fit?
Are you getting anything out of it?
Are you giving it enough resources to work?
Is the vendor giving you enough resources to be successful?
How Can We Work For You?
Retainer > Contract for ongoing or project-based consulting
Coaching > Pay-As-You-Go consulting with no contract needed
Contact us today to schedule a free 20-minute consultation.