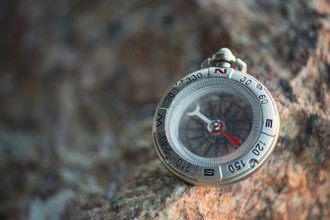 Frequently Asked Questions
1. Why should I pursue sales through a partner channel instead of using a direct sales force?
In today's market, companies want more sales coverage without the added expense of hiring a large sales force. This applies to organizations of every size, including startups. As long as a channel sales program is developed and managed correctly, it is a win-win relationship for the vendor and channel partner. Some of the advantages of channel sales over a direct sales force are:
Not only more sales reps selling your product but also more systems engineers to install, deploy, maintain and possibly train on your product;
Access to the channel partner's existing customer base (once the partner has allowed that access);
The partner acts as first line of sales and technical support for the customer;
An increase in sales territory coverage if partner is national or global; and
The partner has responsibility for the process and paperwork involved in closing a sale.
One very important reason for a startup to use a sales channel is the business maturity of the channel partners. The solution providers that have been in business for many years have the sales, technical, and financial resources the startup may not currently possess.
There are some cases where products and services may be better represented by a direct sales force. A few examples would be products that are not complex and do not require a lot or any services or products that are so specialized or complex they require constant customization and maintenance from the vendor.
2. What is meant by "correctly" developed and managed channel partner programs?
A well or "correctly" developed channel program requires an investment by you in time, resources, and patience. To be effective, a program should be developed with the help of potential or existing channel partners. Their input is invaluable. A successful program should also have a value proposition and ROI (return on investment) that compels a partner to spend time and resources selling your product.
Channel programs must also be "correctly" managed if they are to be successful. A good working relationship based on trust must be established between your channel sales managers and the channel partners they manage. If this relationship is adversarial, your product will not be given priority attention or even sold at all.
3. What should I look for in a channel partner?
Generally, you should look for channel partners who have the capacity and capability to sell and support your product. Also, the quantity of channel partners is not as important as the quality. Sometimes three or four qualified partners may be all you need for your product.
What you should look for in a channel partner:
Sound financials and a good reputation.
Strong revenue growth.
Well-trained sales force with strong sales skills.
Well-trained systems engineers with strong technical skills.
Ability to put resources into marketing and selling the product.
Willingness to agree to sales quotas, developing business plans, and submitting business reviews.
Readiness to participate in vendor marketing programs, product beta programs, and sales and technical trainings.
Willingness to market and sell into their existing customer base (once there is a trusting relationship with the vendor).
Knowledge of industry represented by the product line.
Established services and solutions that compliment the product.
4. What will a channel partner look for in a vendor?
In general, a channel partner should look for a vendor who understands their business and financial model, who is willing to listen to their needs and concerns, and who will work with them to ensure success for both parties.
What a channel partner wants from your channel program:
High product margins.
Customer leads.
Little or no channel conflict.
Incentive programs, such as rebates.
Marketing development funds (MDF).
Access to your channel sales managers and systems engineers.
Anything that will generate revenue and help them to build their business.
5. When creating a channel program, what are some important things to consider?
First and foremost, ensure everyone in your company, especially the sales force, supports the move to channel sales. You must explain to them in detail the reasons behind the change from direct to indirect sales. Listen and be empathetic to their concerns. Help them become part of the process to make this move.
Second, recruit experienced channel program developers and channel sales managers. Many programs fail because companies inexperienced in channel development want to create their own "home grown" solution. Also, many vendors try to quickly convert their direct sales team to channel sales managers with the expectations the reps will jump right in and manage channel partners. A direct sales force changing to the indirect sales model must receive channel sales management training and mentoring.
Other items you should consider when developing a channel sales program:
Is funding available?
What is the correct channel for the product (VAR, systems integrator, consulting firm)?
What is the appropriate solution provider profile for the product (mid-size independently owned company, branch of national reseller)?
How long could it take to become completely channel driven?
Are required resources such as marketing available?
Should the channel program developer and channel sales manager be hired employees or outsourced consultants/contractors?
If you can't find the answer you're looking for, maybe we can help.