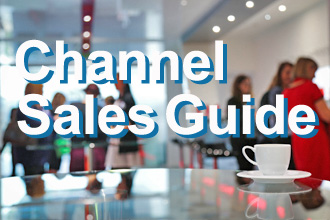 The "How To" Guide to Effective Channel Sales
Six Things You Need to Know to Build an Effective Channel Sales Program
Ever wonder what it takes to build a money-making channel sales program? DLH Services has put together a useful guide that teaches you how to:
Recruit channel partners.
Build an effective channel sales management team.
Compensate a channel sales team.
Sell your products to the channel.
Use channel marketing to create demand.
Measure success with reporting tools.
To download your guide, complete this form >
With your download request, you also agree to subscribe to DLH Services' weekly Knowledge Nuggets, bits and tips to help you on your way to developing mutually profitable and beneficial partnerships.
We would hate to lose you but you can unsubscribe at any time. ☹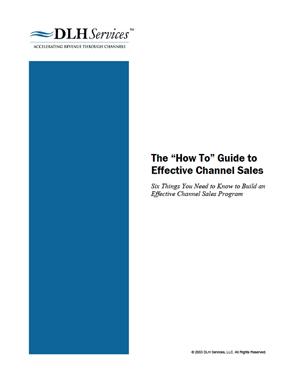 <!-- Begin MailChimp Signup Form --> <link href="//cdn-images.mailchimp.com/embedcode/classic-10_7.css" rel="stylesheet" type="text/css"> <style type="text/css"> #mc_embed_signup{background:#fff; clear:left; font:14px Helvetica,Arial,sans-serif; } /* Add your own MailChimp form style overrides in your site stylesheet or in this style block. We recommend moving this block and the preceding CSS link to the HEAD of your HTML file. */ </style> <div id="mc_embed_signup"> <form action="//DLHServices.us13.list-manage.com/subscribe/post?u=478b98a9da0bcdfade6482302&id=56e57b3ed4" method="post" id="mc-embedded-subscribe-form" name="mc-embedded-subscribe-form" class="validate" target="_blank" novalidate> <div id="mc_embed_signup_scroll"> <h2>Get the Guide!</h2> <div class="indicates-required"><span class="asterisk">*</span> indicates required</div> <div class="mc-field-group"> <label for="mce-EMAIL">Email Address <span class="asterisk">*</span> </label> <input type="email" value="" name="EMAIL" class="required email" id="mce-EMAIL"> </div> <div class="mc-field-group"> <label for="mce-FNAME">First Name </label> <input type="text" value="" name="FNAME" class="" id="mce-FNAME"> </div> <div class="mc-field-group"> <label for="mce-LNAME">Last Name </label> <input type="text" value="" name="LNAME" class="" id="mce-LNAME"> </div> <div class="mc-field-group input-group"> <strong>Interests </strong> <ul><li><input type="checkbox" value="1" name="group[4069][1]" id="mce-group[4069]-4069-0"><label for="mce-group[4069]-4069-0">Download Guide</label></li> <li><input type="checkbox" value="2" name="group[4069][2]" id="mce-group[4069]-4069-1"><label for="mce-group[4069]-4069-1">Download White Paper</label></li> <li><input type="checkbox" value="4" name="group[4069][4]" id="mce-group[4069]-4069-2"><label for="mce-group[4069]-4069-2">Channel Knowledge Nuggets</label></li> <li><input type="checkbox" value="8" name="group[4069][8]" id="mce-group[4069]-4069-3"><label for="mce-group[4069]-4069-3">Free 20-Minute Consult</label></li> </ul> </div> <div id="mce-responses" class="clear"> <div class="response" id="mce-error-response" style="display:none"></div> <div class="response" id="mce-success-response" style="display:none"></div> </div> <!-- real people should not fill this in and expect good things - do not remove this or risk form bot signups--> <div style="position: absolute; left: -5000px;" aria-hidden="true"><input type="text" name="b_478b98a9da0bcdfade6482302_56e57b3ed4" tabindex="-1" value=""></div> <div class="clear"><input type="submit" value="Subscribe" name="subscribe" id="mc-embedded-subscribe" class="button"></div> </div> </form> </div> <!--End mc_embed_signup-->