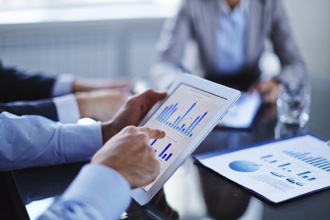 How a channel territory rose from almost $0 to $2 MILLION in sales!
Organization
Northeast Region, Software Products and Services Division, Intel Corporation
Objective
Increase revenue for the division while increasing sales and product margin for LANDesk Management Suite channel partners.
The Story
The Northeast Region had languished for many months with no opportunities for existing partners and no ability to recruit new ones. Sales were practically non-existent.
Dede came on board as the Northeast Region's Channel Manager with the primary goal to turn it around by making its channel partners successful. She established close relationships with the partners by producing lucrative leads; working directly with them to create opportunities; designing marketing programs to generate new business; and, when needed, helping them to close sales.
The impact of her strong customer service and the effort she invested to develop trust based relationships led to the introduction to partners' existing accounts, new leads from partners, and increased partner initiated sales such as Dartmouth-Hitchcock Medical Center, Maersk, Schering-Plough (now part of Merck), Mercedes-Benz, and Minolta.
Results
$2M in new business within 12 months.
Increased LANDesk Northeast channel partners product margin from 1-3% to 15-20%.
Helped partners retain existing customers by listening to their concerns, solving their product problems, and resolving their issues quickly.  (Case in point: Assisted a partner with their customer TJMaxx who was having product problems. Joined partner on customer calls, identified issues, and developed action plan for resolution. Satisfied the customer, which generated $150K in additional sales. And the channel partner delivered new accounts, increasing their partner sales by 50%.)
The more you help your partners to build their business and be successful, the more you will be successful.
Methodology
How did we do it? Contact us now to find out.