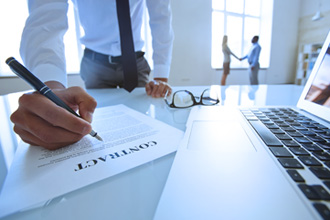 Channel Sales Strategist and Practitioner
Dede Haas, an award-winning high-tech sales channel professional and founder of DLH Services, creates innovative and successful channel program and sales solutions.  She has developed and managed channel partner programs for enterprise and cloud based products and services for small and medium businesses and for industry leaders, such as Intel Corp, where she interfaced with Fortune 50 companies, led many diverse sales teams, and increased sales growth – sometimes by as much as 100%.  She has recruited and managed channel partners throughout the United States, Europe, India, Australia and Asia.
After leaving Intel, Dede decided to leverage her unique skills by founding her own company whose mission is to help technology businesses accelerate their revenue growth through channels. Dede consults with companies to create, develop and implement effective channel sales programs and teams. Her strengths in creative problem solving, cross-matrix team building, customer relationship building, public speaking, presentations and training skills have enabled DLH Services to make visible contributions to clients.
Dede received her Certification of Achievement – Alliance Management (CA-AM) through the Association of Strategic Alliance Professionals (ASAP) where she is President Emeritus of the DC Chapter and past team lead for the Channel Initiative Task Force and is currently Education Committee Vice Chair for the Alliance of Channel Women .  She has been a speaker, panelist, and moderator for various conferences and technology organizations including ASAP's annual Global Summits, the Strategic Alliance Workshop @ The Power Conference, and the Profitable Channel Management 2013 Regional Conference in Kuala Lumpur.
As an expert in channel management, Dede has penned many articles and columns for VARinsights.com, Channel Executive Magazine, Strategic Alliance Magazine, and Channel Partners Magazine. She is also the author of The Channel Sales Guide, which was written for Virginia's Center for Innovative Technology.
Dede graduated with a BA in International Politics from The Pennsylvania State University.
Contact us today to learn more.