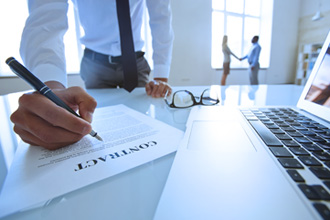 In an ocean full of sales and business development consultants, DLH Services is the first consulting firm to focus exclusively on accelerating revenue through indirect or channel sales
DLH Services specializes in serving small to mid-sized Information Technology (IT) clients and represents both sides of the channel – the vendor and the reseller. DLH Services helps their clients grow revenue opportunities by developing new channel sales programs or by optimizing an existing program.
Outsourced channel development and management / channel coaching for the vendor.
Consulting and coaching services on profitable partner programs for the reseller.
Managing the relationship between vendor and channel partner to increase sales revenue.
Dede Haas founded DLH Services after 18 years of successful channel management in technology companies large and small. Dede utilizes her insight to work directly with senior leadership to establish performance goals, create a working strategy, and execute to plan.
Industry Expertise
Information Technology
Hardware & Software
VARs, Resellers, Solution Providers, MSPs
Distributors
Professional Services
System Integrators
Internet Service Providers (ISPs)
To understand how DLH Services can accelerate your channel sales revenue, please contact us to schedule your free 20-minute consultation.
Photo: Coronado, California © 2008 Dede Haas All Rights Reserved